"Work as Worship Conference" THIS coming Friday!
February 17, 2018
February 23, 2018, you have an opportunity to connect with more than 2,000 churches around the world during the OFC "Work as Worship Conference" where influential business leaders and pastors will discuss what it looks like to connect faith and work. The event hosted at Old Fort Church will run from 8:30 am - 3:30 p.m. Doors open at 8:00 a.m.
Click here for further details.
Click here to register online ($25 per ticket).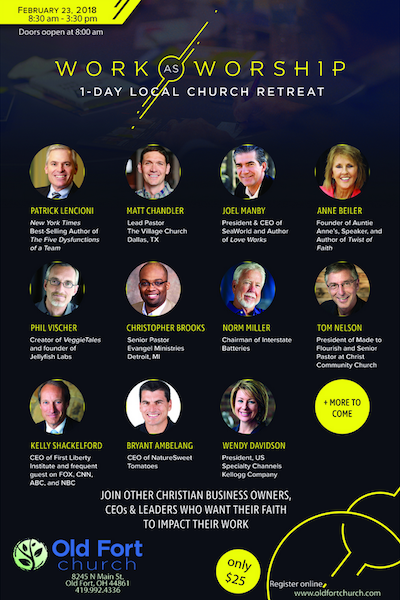 « Back to Blog
Copyright © 2018 Old Fort Church, All rights reserved.