Big Ten
July 1, 2018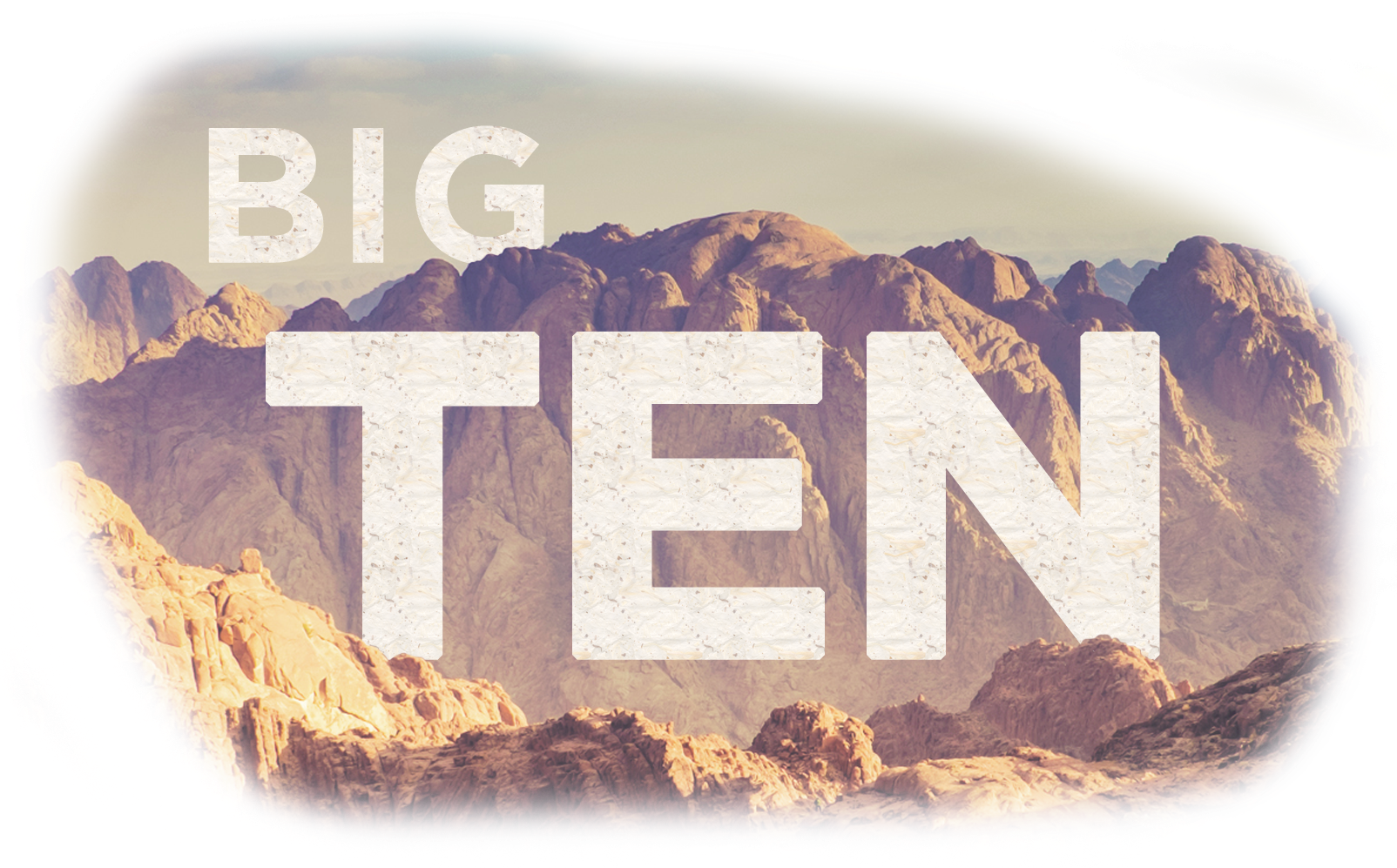 One of the places that we see God's Law directly applying to our lives, is in the Big 10. You know what the Big 10 are, right? I'm talking about the Ten Commandments. In a time where men and women were living lawless, the God of the all the universe used His very own finger to etch into stone tablets ten rules for life that will hold for all time. The "Big 10" teach us how we are to love God with all of our heart, soul, mind, and strength, and they tell us how we are to love each other.

God doesn't mince His words when He gives out the "Big 10". He lays out for us the best way to live. He's taken the sting of the Law out through His Son Jesus, but the practice of these Commandments are still very much in demand.

Be sure to be here in July and August as we delve into the "Big 10".


« Back to Sermon Audio
Old Fort Church Livestream Once again, we're sorry that we can't meet in person on Sunday, but we're excited to figure out new ways to continue to be the Church. One of those ways is... more
ReNEW Worship Conference Saturday May 16th, Dwayne Moore - author of Pure Praise and founder of Next Level Worship International - will be in Old Fort, OH for a ReNEW Worship Conference at Old Fort Church... more
Attaboy Concert Don't forget to come out to Old Fort Church around 9:00pm this Friday night (after the basketball game) for an awesome night of music! And then come back again on Sunday morning at 8:30am and 10:00am as Attaboy shares in worship and message. more
Copyright © 2020 Old Fort Church, All rights reserved.