Where is Old Fort?
---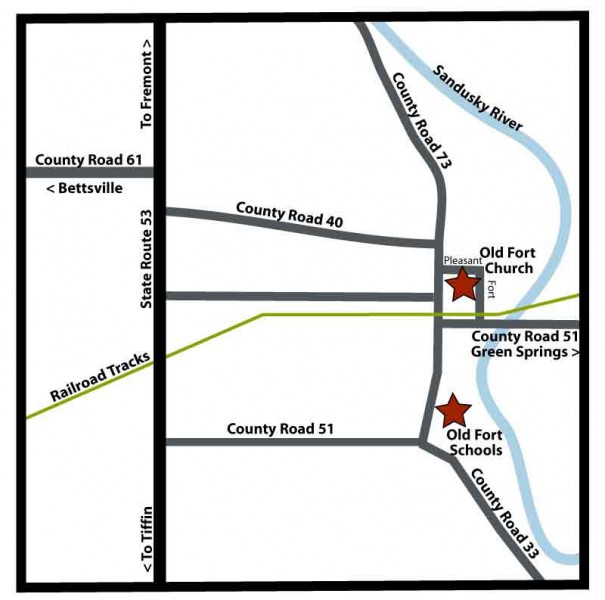 Old Fort Church is located in the small village of Old Fort in Northwest Ohio. The church is approximately 7 miles south of Fremont and 7 miles north of Tiffin.
We most commonly draw people from Tiffin, Fremont, Fostoria, Bettsville, Clyde, Green Springs and Fort Seneca.
Old Fort really is "in the middle of nowhere," but that's part of our charm. Once you've visited, you will realize it was worth your trip.
Click here for driving directions.
Copyright © 2019 Old Fort Church, All rights reserved.