Adopt a Family
December 2, 2013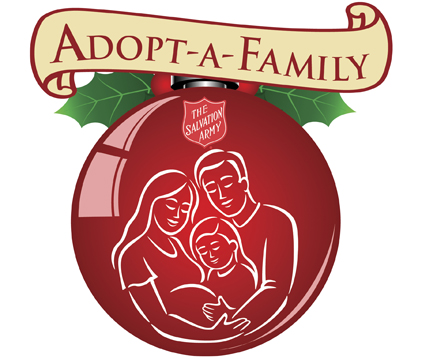 Would you like to make a difference this Christmas? Do you have a desire to bless the socks off of a family you probably don't even know? Well we have an opportunity to do just that. There is a Christmas tree in the back of the church filled with cards that correspond with families that have needs this holiday season. By taking one of these cards and the family connected with it, you have the opportunity to purchase gifts for them and their children, who would otherwise probably not have a Christmas this year. This year, instead of worrying about getting gifts, let's be the gift.
For more information, feel free to call the church office at 419-992-4336.
« Back to Blog
Attaboy Concert Don't forget to come out to Old Fort Church around 9:00pm this Friday night (after the basketball game) for an awesome night of music! And then come back again on Sunday morning at 8:30am and 10:00am as Attaboy shares in worship and message. more
Prayer on the 8s Prayer is vital to the life and purpose of the Church. Everything we do should be bathed in prayer. We are beginning a new prayer initiative that we're calling... more
Christmas Eve Praise Choir Since music is one of the great ways we can worship God, I would like to throw out an invitation to anyone that might be interested... more
Copyright © 2020 Old Fort Church, All rights reserved.