The Art of Celebration: Simplicity
June 5, 2015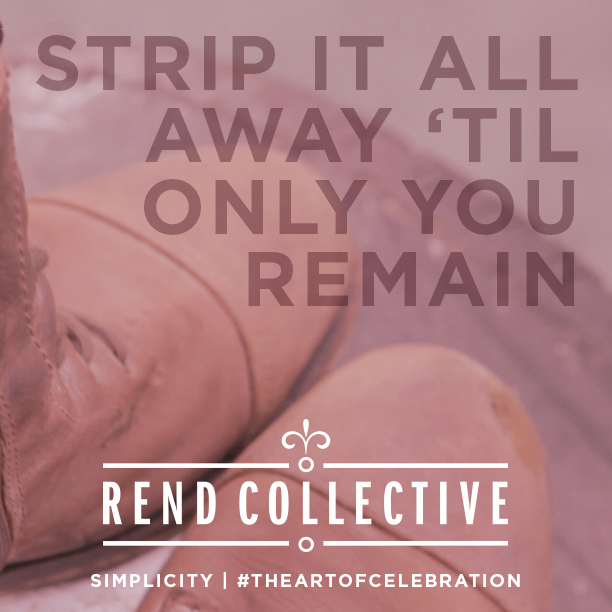 Day 6
Read: Mark 10:13-15; Matthew 5:8; John 4:23-24
I have turned the simple pleasure of enjoying a cup of coffee into something pretty complicated.

To my wife's dismay, the "coffee corner" of our kitchen now resembles the laboratory of a mad, highly caffeinated, scientist. There are beakers, flasks, thermometers, scales and devices of all shapes and sizes scattered across the worktop. Not to mention all the spouse-enraging coffee grounds.

My Doctor Frankenstein inspired approach to coffee highlights a common trait: we tend to over-complicate things.

It's understandable that I, as a worship leader, think first of how we can over-complicate worship music.

We make it about musical polish and perfection.

We make it about instrumentation, having long pseudo-theological debates over the spiritual depravity of having a drum kit in church.

We make it about ourselves and our feelings.

We make it about getting up on a stage.

We make it into an industry.

This is crazy when worship is fundamentally such a simple thing. It's about the Father's glory, the Son's life, death and resurrection and about the power of the Holy Spirit. It's about our God.

We as a band are longing for purity.

Purity is an interesting little word that has become mostly associated with not having sex and not looking at pornography, but it's much more than that.

When something is pure, it means that it only contains one thing. That it's made up entirely of a single element. For instance, pure orange juice has nothing but oranges in there. No sugar. No chemicals. No dog hairs. Just oranges, in all their simple deliciousness.

When we say we long for purity, I guess we mean we want to be all about one thing: Jesus.

We want to remove all the contaminants: our selfishness, ego, pride and sin.

We even want to strip away things that are essentially good, like awesome guitar solos and the pursuit of great art if they don't give people a better view of Jesus.

We want to keep peeling back the layers until only he remains.

The centerpiece of my coffee corner is undoubtedly the Chemex brewing system. The secret to its superior taste is a thicker than average filter that strains out all the bitter fats and oils, leaving only the delicious, clean coffee.

Let's run our worship through a thick filter of self-examination and serve our God a pure offering of worship.
For the video accompanying this devotional, click here.
« Back to Blog
Copyright © 2019 Old Fort Church, All rights reserved.