5 Keys to being "Super Bowl Ready"
September 23, 2015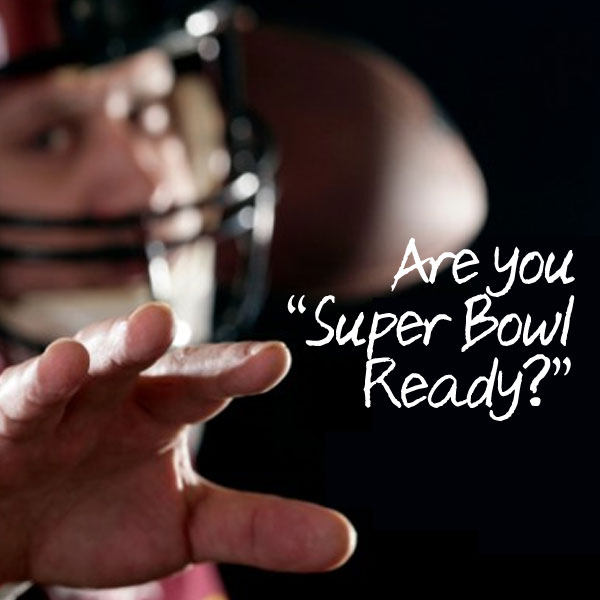 Strategy is important to any mission and any purpose. It is the action component to bring about the desired outcome. Take a football team for instance. You can practice day and night, run drills, work the fundamentals, strength build, moral build... you could hone their skills and build them up every way that you know how. But if you never teach them the strategy, if you never show them how to run the plays of the game, then you're going to be in trouble come game night.
You can throw them out onto the field with their fundamentals and well conditioned anatomy. They may make some good plays, perform some great feats, score some touchdowns. Heck, they may even win a few games, but without strategy that team is only going to go so far. They certainly won't make it to the Super Bowl.
The Apostle Paul tells us to run the race in such a way as to win the prize. This tell us the Church should be "Super Bowl ready" all the time. At OFC, we have a strategy in place to help us achieve this. It is known as The FEAST Initiative.
Grow - If we're going to have an impact, we need to grow spiritually. We want to grow our numbers because numbers represent souls, and more souls means we're accomplishing our mission and purpose. We need to:


Grow by the study of God's Word (1 Peter 2:1-3)
Grow in the knowledge of God (Colossians 1:10)
Grow in Faith (Ephesians 4:12)
Grow in love (Ephesians 4:15-16)
Grow in Christ's character (2 Peter 5-8)

Gifts - These are two-fold (listed below). We need to give the best of ourselves and resources to Christ and His Bride. If I was going away for a while and gave you all you need to take care of my wife plus a bonus on top for you to use, I'd be pretty upset if I returned to find you kept most, if not all, for yourself.


Giving of yourself (Ephesians 4:4-8; 11-12)
Giving our resources (2 Corinthians 9:11-15)

Greet - We want to greet EVERYONE with the indescribable hospitality of God. (Titus 3:3-5)
Groups - This is the most strategic place for us to grow spiritually. (Hebrews 10:24-25)
Go - If we're going to live out our mission and purpose, we have to go. We have to be ridiculously intentional about spreading this message that has shaken the very foundation of our lives.
For more on strategy and the purpose of The Church, click here. If you have been touched by this message or what God is doing for you, we'd love to hear from you. Tells us here!
« Back to Blog
Prayer on the 8s Prayer is vital to the life and purpose of the Church. Everything we do should be bathed in prayer. We are beginning a new prayer initiative that we're calling... more
Christmas Eve Praise Choir Since music is one of the great ways we can worship God, I would like to throw out an invitation to anyone that might be interested... more
Mark Bishop Concert Come celebrate life and faith with a unique concert of award-winning music and lyrics. more
Copyright © 2020 Old Fort Church, All rights reserved.