Make sure to bring the kids out tomorrow...
April 7, 2017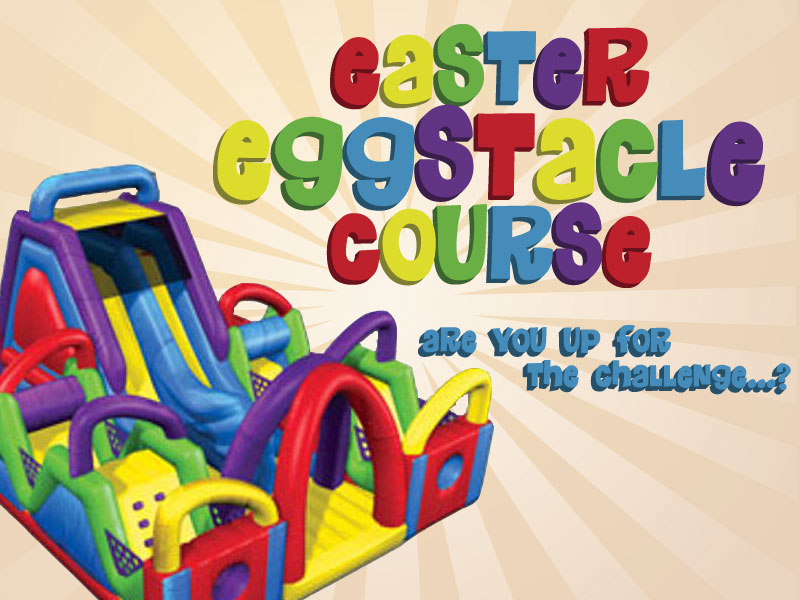 Come join us for our first ever Easter Eggstacle Course on April 8th from 1:00pm-3:00pm here, at Old Fort Church. There will be cookies, crafts, and of course Easter eggs filled with candy and toys.
There will be a traditional Easter Egg Hunt for our younger crowd in the facility (possibly outside weather permitting) around 1:30pm, but the main event will be something to behold! Reserved for 2nd grade and up, this intense Easter Eggstacle Course is sure to be a hit. Children will traverse the inflatable terrain holding on to as many eggs as they can racing towards the exit. The first to the finish line wins an extra bonus egg! Is your child up for the challenge...?
« Back to Blog
Attaboy Concert Don't forget to come out to Old Fort Church around 9:00pm this Friday night (after the basketball game) for an awesome night of music! And then come back again on Sunday morning at 8:30am and 10:00am as Attaboy shares in worship and message. more
Prayer on the 8s Prayer is vital to the life and purpose of the Church. Everything we do should be bathed in prayer. We are beginning a new prayer initiative that we're calling... more
Christmas Eve Praise Choir Since music is one of the great ways we can worship God, I would like to throw out an invitation to anyone that might be interested... more
Copyright © 2020 Old Fort Church, All rights reserved.