Ladies' Morning Life Group Continues, Thursday, 9/20, 9-11 am
September 19, 2018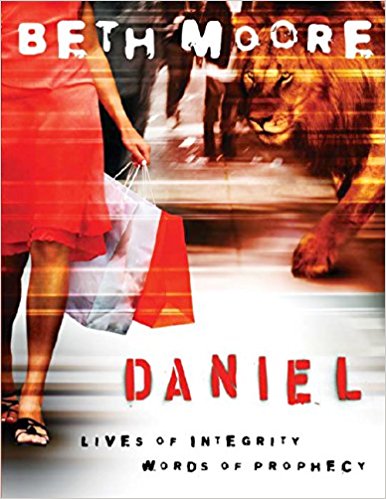 Ladies' Life Group
September 20, 9 am - 11 am
Daniel: Lives of Integrity, Words of Prophecy
Bible Study Book
by Beth Moore
Join in on a faith-building study of prophecy, and learn how to live with integrity in today's self-absorbed society.
Our Thursday morning ladies' group begins September 13th, 9 am - 11 am. We will study Daniel: Lives of Integrity, Words of Prophecy - Bible Study Book by Beth Moore. The prophet Daniel faced unbelievable pressures to compromise his faith, to live in a hostile culture, and to confront temptations and threats, and today, believers in Jesus Christ face many of the same trials. Help us explore how to endure and win these trials!
« Back to Blog
Copyright © 2019 Old Fort Church, All rights reserved.