Thursday Evening Life Group (Tiffin)
September 26, 2018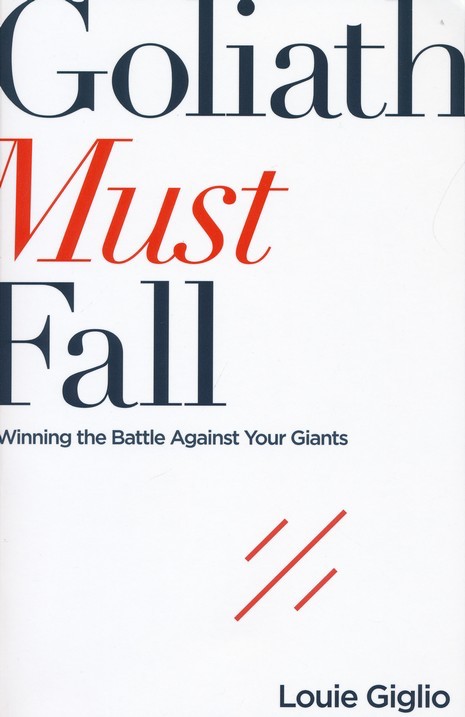 Goliath Must Fall

Do you have a threatening giant in your life...an adversary or stronghold that's diminishing your ability to live a full and free life? When frozen in the grip of rejection, fear, anger, comfort, or addiction, we lose sight of the promise God has for our lives. Demoralized and defeated, we settle for far less than his best. God has a better plan for you, a plan for you to live in victory.
That's why he has silenced your giant once and for all. In Goliath Must Fall, pastor Louie Giglio uncovers a twist in the classic story of David and Goliath. The key to living free from our giants is not better slingshot accuracy, but keeping our eyes on the one and only giant-slayer -- Jesus.
We hope you will join us on Thursday evenings in Tiffin at 6:00pm
Leaders: Daniel & Phyllis Kinn
For more information on this life group, please contact the church office at 419.992.4336
« Back to Blog
Old Fort Church Livestream Once again, we're sorry that we can't meet in person on Sunday, but we're excited to figure out new ways to continue to be the Church. One of those ways is... more
ReNEW Worship Conference Saturday May 16th, Dwayne Moore - author of Pure Praise and founder of Next Level Worship International - will be in Old Fort, OH for a ReNEW Worship Conference at Old Fort Church... more
Attaboy Concert Don't forget to come out to Old Fort Church around 9:00pm this Friday night (after the basketball game) for an awesome night of music! And then come back again on Sunday morning at 8:30am and 10:00am as Attaboy shares in worship and message. more
Copyright © 2020 Old Fort Church, All rights reserved.