Night of Worship, October 14, 6:30 - 8:30 p.m.
October 10, 2018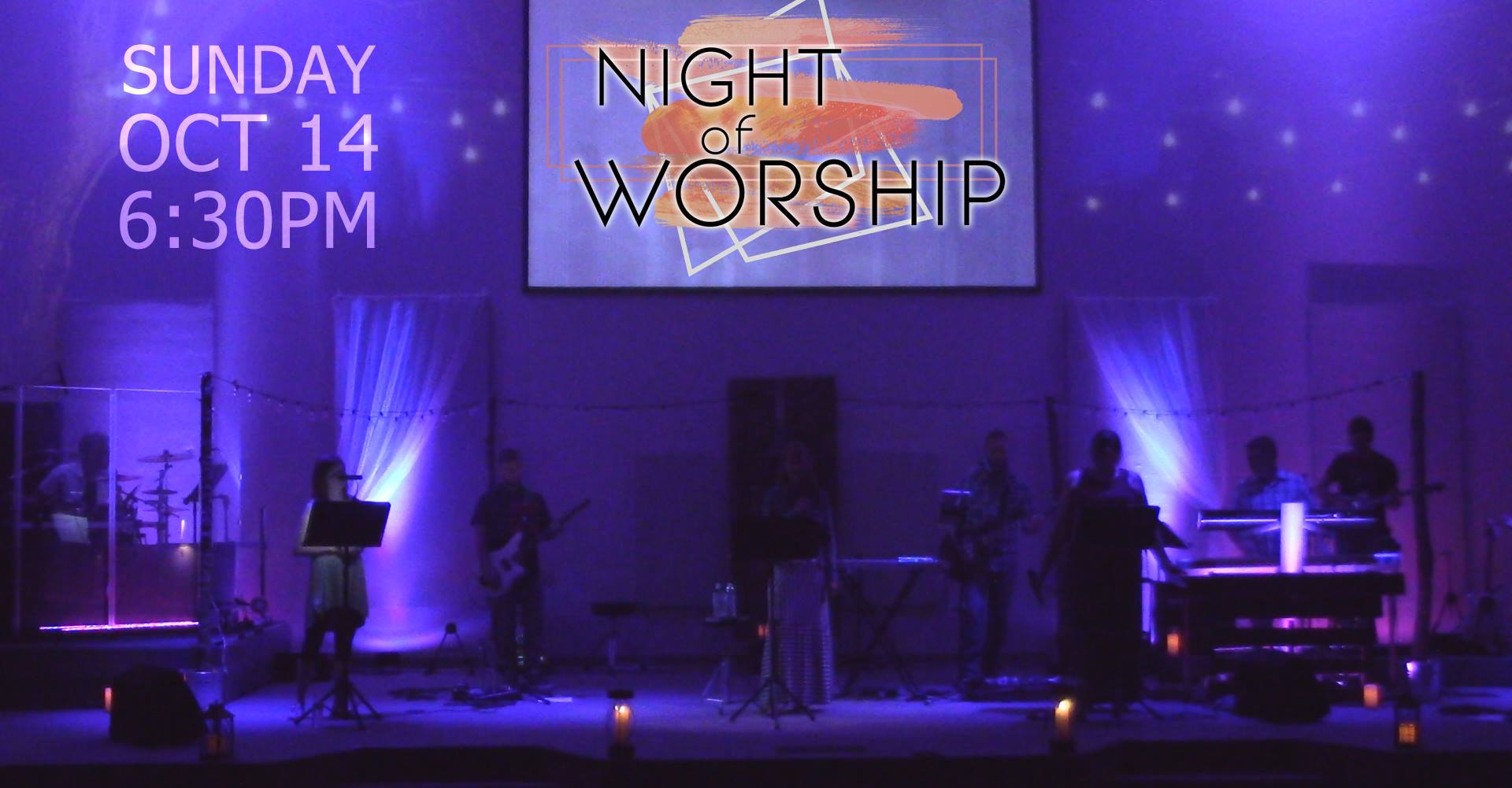 Join us THIS Sunday, October 14 at 6:30 p.m.
for OFC's Night of Worship.
Something special happens when the church gathers together and collectively worships God. We come from all different kinds of backgrounds and life situations, but we all have one common focus on this night...to draw closer to God. For some of us, this means leaving all the worries and cares of the world at the door when we come in. And for some of us, that might mean facing them head on right in the middle of worship. Either way, God is standing there with open arms ready to spend time with YOU.


ttps://www.facebook.com/events/1010571342484932/
Event is FREE and childcare is provided.
« Back to Blog
Old Fort Church Livestream Once again, we're sorry that we can't meet in person on Sunday, but we're excited to figure out new ways to continue to be the Church. One of those ways is... more
ReNEW Worship Conference Saturday May 16th, Dwayne Moore - author of Pure Praise and founder of Next Level Worship International - will be in Old Fort, OH for a ReNEW Worship Conference at Old Fort Church... more
Attaboy Concert Don't forget to come out to Old Fort Church around 9:00pm this Friday night (after the basketball game) for an awesome night of music! And then come back again on Sunday morning at 8:30am and 10:00am as Attaboy shares in worship and message. more
Copyright © 2020 Old Fort Church, All rights reserved.