Annual Harvest Party TODAY! 2-4pm...join us!
October 28, 2018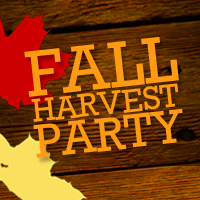 Annual Harvest Party
October 28th from 2:00pm-4:00pm.
Hot dogs, stew, and inflatables for the whole community to enjoy!
The party will immediately follow the annual Halloween Parade. All festivities will be on the lawn, weather permitting, and indoors if needed.
For those of you wanting to help, we welcome your assistance. We encourage you to participate in the "Trunk or Treat" and pass out candy. We could also use extra hands serving the food and helping to keep an eye on the inflatables.
For more information or to help out, contact Matt Hartman at 419.992.4336 or email ofckids@gmail.com
« Back to Blog
Copyright © 2019 Old Fort Church, All rights reserved.