IGNITE Youth Trip
April 10, 2019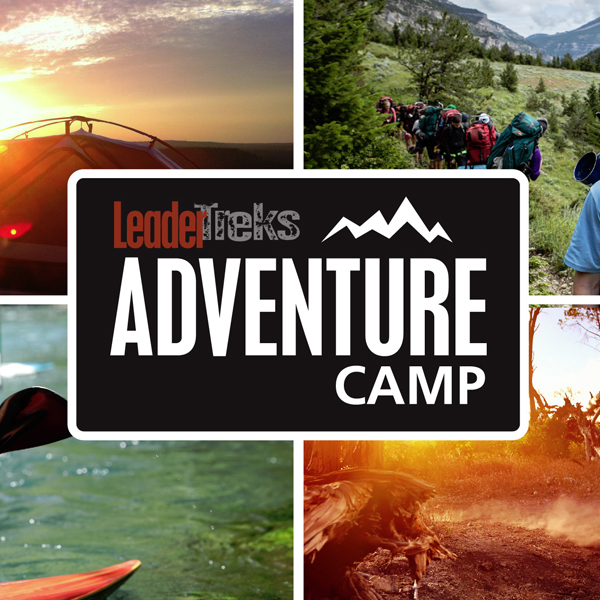 The Ignite Youth Group is gearing up for the annual summer youth trip this June 9th-15th! We will be headed down to Southern Kentucky for Adventure Camp located at Possum Trot Christian Camp. This trip is put on by a youth organization called Leader Treks.
On this trip, the youth will be doing some adventurous outdoor activities like hiking, biking, and kayaking but, most importantly, they will learn how to be daring disciples for the Lord! They will be in a new environment engaging in daily devotions and digging into how they can be encouraged to follow Jesus with their whole heart! Our hope is that the youth can not only grow in their faith but also share it with their friends, family, and peers when they return home. We are trusting God that this trip is one they will never forget and they will come back on fire for the Lord!
But before we go, we want to give you the Old Fort Church family, the opportunity to build into the youth's lives by giving monetarily. The total cost for this trip is around $6,000. And due to many generous supporters, we have already seen a lot of it come in, praise God! If there are others who have prayerfully decided to give, you can turn in a check or cash to the church office or during the Sunday morning offering. Simply designate your giving on the memo line or in a separate envelope so our administrative assistant knows where your gift goes, we would greatly appreciate that!
We would also ask that you would lift this group up in prayer for finances, safety and that the Lord will use them in mighty ways both on the trip and when they return home!
(For more information about Leader Treks or Adventure Camp, please visit this website: leadertreks.org)
Thank you so much in advance!
« Back to Blog
Prayer on the 8s Prayer is vital to the life and purpose of the Church. Everything we do should be bathed in prayer. We are beginning a new prayer initiative that we're calling... more
Christmas Eve Praise Choir Since music is one of the great ways we can worship God, I would like to throw out an invitation to anyone that might be interested... more
Mark Bishop Concert Come celebrate life and faith with a unique concert of award-winning music and lyrics. more
Copyright © 2020 Old Fort Church, All rights reserved.