The Time is Now
By
April 28, 2014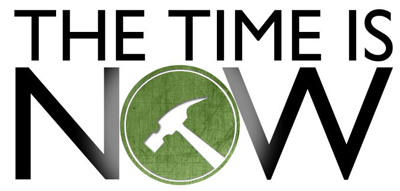 We rest in one of the most exciting times in the history of Old Fort Church, as we ar on the edge of watching God lead us in the building of a new facility. For years, people have talked about a new building, people have worked toward a new building, and people have prayed about a new building. God is now leading us to persevere through to the completion of this project, because The Time is NOW! The time for talking is over, the time for researching is done, and the time for dreaming is comign to fruition, because it is time to do this thing. In this message series, we will be seeking to grow spiritually, come together under the banner of Christ, and see God provide our way. The time is NOW!
For more information on "The Time is NOW!" project, click HERE.
The Time to Give Thanks to God
June 8th, 2014
Marc Quinter (Plus...campaign updates from Luke Riesen and Bret Fry, and testimonies from the congregation)
Click here to download .mp3
« Back to Sermon Audio
Old Fort Church Livestream Once again, we're sorry that we can't meet in person on Sunday, but we're excited to figure out new ways to continue to be the Church. One of those ways is... more
ReNEW Worship Conference Saturday May 16th, Dwayne Moore - author of Pure Praise and founder of Next Level Worship International - will be in Old Fort, OH for a ReNEW Worship Conference at Old Fort Church... more
Attaboy Concert Don't forget to come out to Old Fort Church around 9:00pm this Friday night (after the basketball game) for an awesome night of music! And then come back again on Sunday morning at 8:30am and 10:00am as Attaboy shares in worship and message. more
Copyright © 2020 Old Fort Church, All rights reserved.