The Time is Now
By
April 28, 2014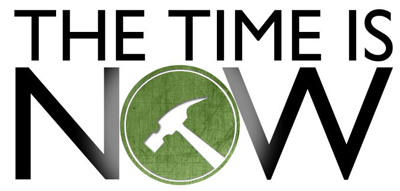 We rest in one of the most exciting times in the history of Old Fort Church, as we ar on the edge of watching God lead us in the building of a new facility. For years, people have talked about a new building, people have worked toward a new building, and people have prayed about a new building. God is now leading us to persevere through to the completion of this project, because The Time is NOW! The time for talking is over, the time for researching is done, and the time for dreaming is comign to fruition, because it is time to do this thing. In this message series, we will be seeking to grow spiritually, come together under the banner of Christ, and see God provide our way. The time is NOW!
For more information on "The Time is NOW!" project, click HERE.
The Time to Give Thanks to God
June 8th, 2014
Marc Quinter (Plus...campaign updates from Luke Riesen and Bret Fry, and testimonies from the congregation)
Click here to download .mp3
« Back to Sermon Audio
Prayer on the 8s Prayer is vital to the life and purpose of the Church. Everything we do should be bathed in prayer. We are beginning a new prayer initiative that we're calling... more
Christmas Eve Praise Choir Since music is one of the great ways we can worship God, I would like to throw out an invitation to anyone that might be interested... more
Mark Bishop Concert Come celebrate life and faith with a unique concert of award-winning music and lyrics. more
Copyright © 2020 Old Fort Church, All rights reserved.